Automotive Rubber Components
TRINITY AUTO ENGINEERING (P) LTD., ISO 9001:2015 CERTIFIED COMPANY, SUPPLIER, EXPORTERAND MANUFACTURER OF AUTOMOTIVE RUBBER COMPONENTS

The worth of these automotive rubber components is far greater than their sizes!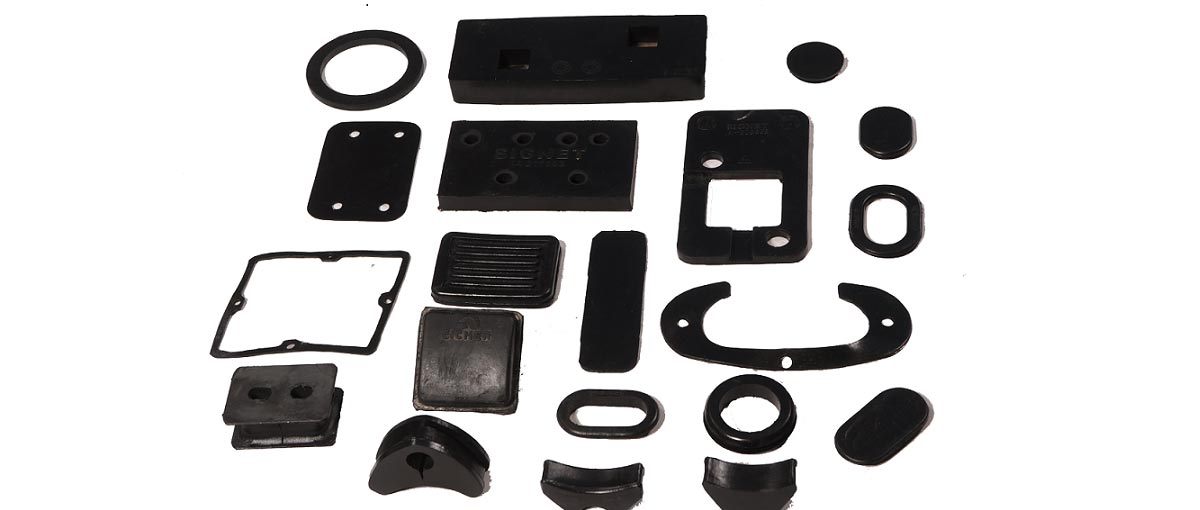 Click here to Send Enquiry
WhatsApp

Over the years, Trinity has acquired a trust-worthy and reliable reputation in the industries where it caters with its great product portfolio. Our team makes sure that our products are manufactured from premium raw material which enhances the final quality of the output and also adds to its longevity, giving a highly durable product of superior quality. These efforts have led us to become one of the most preferred manufacturer and supplier of various types of rubber moulded components, automotive rubber moulded components, auto rubber bonded parts, automobile rubber elements and precision rubber parts in India. Our automotive rubber moulded components is preferred not only in auto industry but also in many other industries like general engine & machine builders, railways and aircraft industry

These components are easy to install and are available in various sizes according to the client's requirements. The economical pricing increases the demand of this product.
Types of Automotive Rubber Components
Different types of automotive rubber moulded components provide different kind of support to machines. Primary function of many of these components is to reduce vibrations and absorb shocks and noises. We are exporter, manufacturer and suppliers of the following types.




Features of Automotive Rubber Components
Resistance to water, abrasion, heat and acid
Effective in extreme temperature applications
Dimension accuracy and sturdy construct
Durable and easy to install

Our products are packed in extra care and precautions in wooden pallets/cartons or corrugated boxes/HDPE polybags to ensure the delivery remains safe and unharmed. These boxes are generally available in sizes of 25 kg, 50 kg and 100 kg.Depending on our customer's needs; we also customise the boxes ensuring the customer is happy and satisfied with our products and service.

Trinity Auto Engineering (P) Ltd. – Supplier, Exporter, Manufacturer of Automotive Rubber Components


Click here to Send Enquiry
WhatsApp
Countries where we supply Automotive Rubber Components
Currently we supply to the following countries across the globe. Our aim is to keep adding names of more countries in this list.

Norway, Finland, Lithuania, Poland, Belarus, Azerbaijan, France, Belgium, Sweden, Norway, Malta, Denmark, Hungary, Romania, Bulgaria, Estonia, Ukraine, Iceland, Italy, Spain, Uzbekistan, Zambia, Mexico, Brazil, Canada, Argentina, Cuba, Ecuador, Paraguay, Netherlands, Australia, New Zealand. Costa Rica, Ethiopia, Cameroon, Madagascar, Namibia, Benin, Congo, Rwanda, Botswana, Kuwait, Jordan, Maldives, Myanmar, Srilanka, Ghana and Bhutan.