Cylindrical Mountings
TRINITY AUTO ENGINEERING (P) LTD., ISO 9001:2015 CERTIFIED COMPANY, SUPPLIER, EXPORTERAND MANUFACTURER CYLINDRICAL MOUNTINGS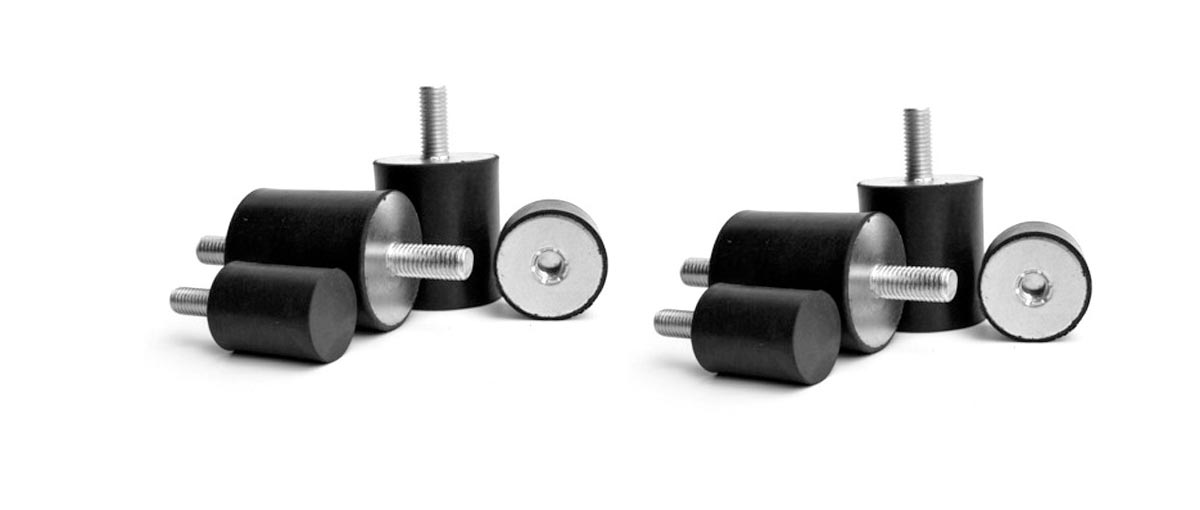 Click here to Send Enquiry
WhatsApp

With our high-quality products and satisfying customer service, we've earned a trust-worthy reputation in the industry. We, supply, export and manufacture many products to keep up this reputation, cylindrical mountings are one of them.
What are Cylindrical Mountings?
Cylindrical mountings find most of its utility as a suitable shock absorber for different industrial machinery with rotation based function. There are made of high-grade raw material like EPDM/NR/Silicon/SBR. Owing to its special design, this mounting is useful in reducing structural noise in many equipment. It also protects the machine parts from vibration or electrical shock. The rubber material of this cylindrical mounting is totally oxidation and oil proof. Its properties also help in resisting damaging effects of caustic substances.

Features of Cylindrical Mountings
Ability to reduce noise and vibration of machinery
High performance level
Capable of resisting electric shock
Minimal maintenance charge

Our products are packed in extra care and precautions in wooden pallets/cartons or corrugated boxes/HDPE polybags to ensure the delivery remains safe and unharmed. These boxes are generally available in sizes of 25 kg, 50 kg and 100 kg.Depending on our customer's needs; we also customise the boxes ensuring the customer is happy and satisfied with our products and service.

Feel free to get in touch with us regarding your queries or if you wish to buy cylindrical mountings, we'll be grateful to assist you.

Trinity Auto Engineering (P) Ltd. – Supplier, Exporter, Manufacturer of Cylindrical


Click here to Send Enquiry
WhatsApp