Engine Mounting Bushes
TRINITY AUTO ENGINEERING (P) LTD., ISO 9001:2015 CERTIFIED COMPANY, SUPPLIER, EXPORTERAND MANUFACTURER OF ENGINE MOUNTING BUSHES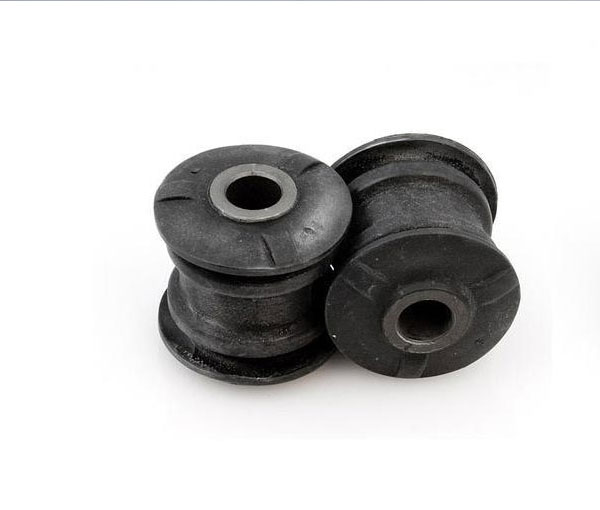 Click here to Send Enquiry
WhatsApp

Our wide range of products serves the same purpose which is to help your vehicle/machinery have a longer and smoother life. The primary objective of many of these bushes is to reduce vibration and aid in smoother operations.
What are Engine Mounting Bushes?
These bushes are made from high quality rubber and steel. They have two functionalities, first functionality is to secure and engine and gearbox into machinery and second is to absorb shocks or vibrations in operation that could lead to damage in the engine. Engine mounting bushes are highly recommended in industries from OEM automotive manufacturers and marine equipment to fixed installations and portable equipment.
Features of Engine Mounting Bushes
Easy installation
Sturdy design
Economical pricing
Reduces vibrations and shocks
Our products are packed in extra care and precautions in wooden pallets/cartons or corrugated boxes/HDPE polybags to ensure the delivery remains safe and unharmed. These boxes are generally available in sizes of 25 kg, 50 kg and 100 kg.Depending on our customer's needs; we also customise the boxes ensuring the customer is happy and satisfied with our products and service.

Feel free to get in touch with us regarding your queries or if you wish to buy engine mounting bushes, we'll be grateful to assist you.

Trinity Auto Engineering (P) Ltd. – Supplier, Exporter, Manufacturer of Engine Mounting Bushes


Click here to Send Enquiry
WhatsApp