O Mountings
TRINITY AUTO ENGINEERING (P) LTD., ISO 9001:2015 CERTIFIED COMPANY, SUPPLIER, EXPORTERAND MANUFACTURER OF O MOUNTINGS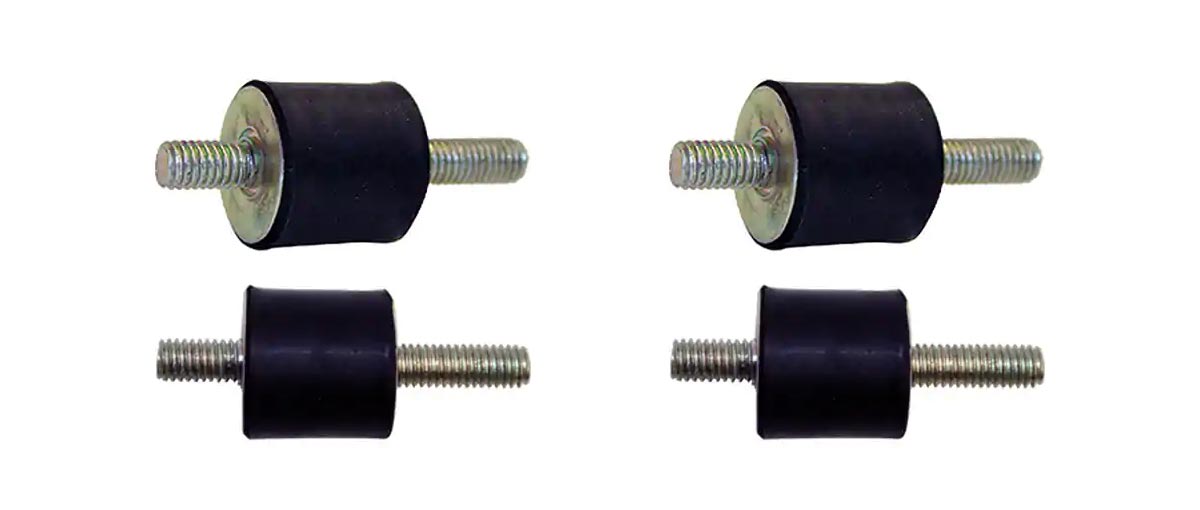 Click here to Send Enquiry
WhatsApp

With our high-quality products and satisfying customer service, we've earned a trust-worthy reputation in the industry. We, supply, export and manufacture many products to keep up this reputation, O mountings are one of them. They are also referred as O mounts, rubber O mounts and rubber O mountings.
What are O Mountings?
In our range of anti-vibration mounts, O mountings are also used to minimise vibrations and noises produced by running engines. Manufactured in a shape of a cylinder, these mounts act as a powerful shock absorber component. This type of mountings consists of cylindrical shaped rubber fixed around ferrous or non-ferrous washers or metal parts with the help of nuts and bolts. This kind of mountings is extensively used in air conditioners, compressors, generator sets, electric motors, automotive radiator and vibratory feeders amongst others.

These are manufactured by high grade steel, sometime carbon steel that minimises rusting of the mountings, and fine quality rubber materials. Ends of such mountings have uniform holes to hold tightly the engine to its main body with the help of nuts and bolts. We manufacture these mounts in different sizes and varied diameters and height according to the requirements raised by our customers. The combination of high compression strength, stable low installation height and low shear stiffness ensure versatile high performance and easy installation of the anti-vibration mountings.


Features of O Mountings
Static deflection
Maximum compressive load
Load deflection characteristics
Shock absorption properties

Our products are packed in extra care and precautions in wooden pallets/cartons or corrugated boxes/HDPE polybags to ensure the delivery remains safe and unharmed. These boxes are generally available in sizes of 25 kg, 50 kg and 100 kg.Depending on our customer's needs; we also customise the boxes ensuring the customer is happy and satisfied with our products and service.

Feel free to get in touch with us regarding your queries or if you wish to buy O mounts, we'll be grateful to assist you.

Trinity Auto Engineering (P) Ltd. – Supplier, Exporter, Manufacturer of O Mountings


Click here to Send Enquiry
WhatsApp