Rubber Connectors
TRINITY AUTO ENGINEERING (P) LTD., ISO 9001:2015 CERTIFIED COMPANY, SUPPLIER, EXPORTERAND MANUFACTURER OF RUBBER CONNECTORS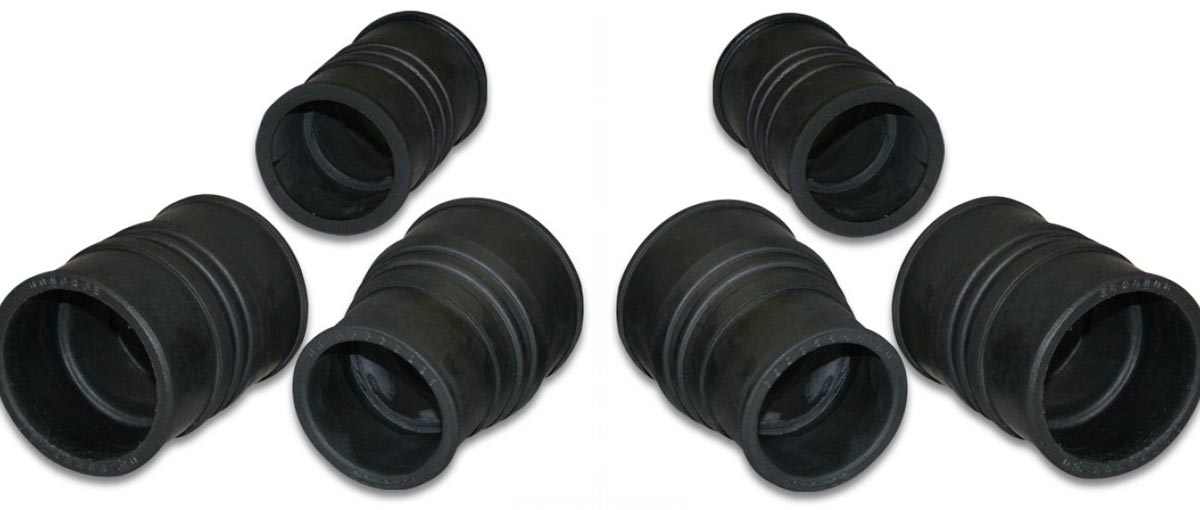 Click here to Send Enquiry
WhatsApp

Trinity is widely acknowledged as one of the leading manufacturers, exporters and suppliers engaged in offering premium quality rubber connectors across the world. A highly effective combination of latest engineering technologies and production techniques are used to produce our rubber connectors.
What are Rubber Connectors?
Rubber Connectors find utility in commercial sectors with higher values like agriculture equipment and machinery, automobile, aircraft, truck applications and many more industries. These connectors are an amalgamation of superior technology and high-grade components which are supervised by our product team to ensure an A-grade output. These are also tested keeping various parameters in mind to check the efficiency of the product. These rubber components are available in sizes like round, rectangular and ring. These can be also customised basis the needs of our clients.
Features of Rubber Connector
Weather resistant
Accurate dimensions
Rugged construction
Strong and durable
Corrosion resistant

Our products are packed in extra care and precautions in wooden pallets/cartons or corrugated boxes/HDPE polybags to ensure the delivery remains safe and unharmed. These boxes are generally available in sizes of 25 kg, 50 kg and 100 kg.Depending on our customer's needs; we also customise the boxes ensuring the customer is happy and satisfied with our products and service.

Feel free to get in touch with us regarding your queries or if you wish to buy any automotive rubber components or rubber connectors, we'll be grateful to assist you.

Trinity Auto Engineering (P) Ltd. – Supplier, Exporter, Manufacturer of Rubber Connectors


Click here to Send Enquiry
WhatsApp