Rubber Engine Mountings
TRINITY AUTO ENGINEERING (P) LTD., ISO 9001:2015 CERTIFIED COMPANY, SUPPLIER, EXPORTERANDMANUFACTURER OF RUBBER ENGINE MOUNTINGS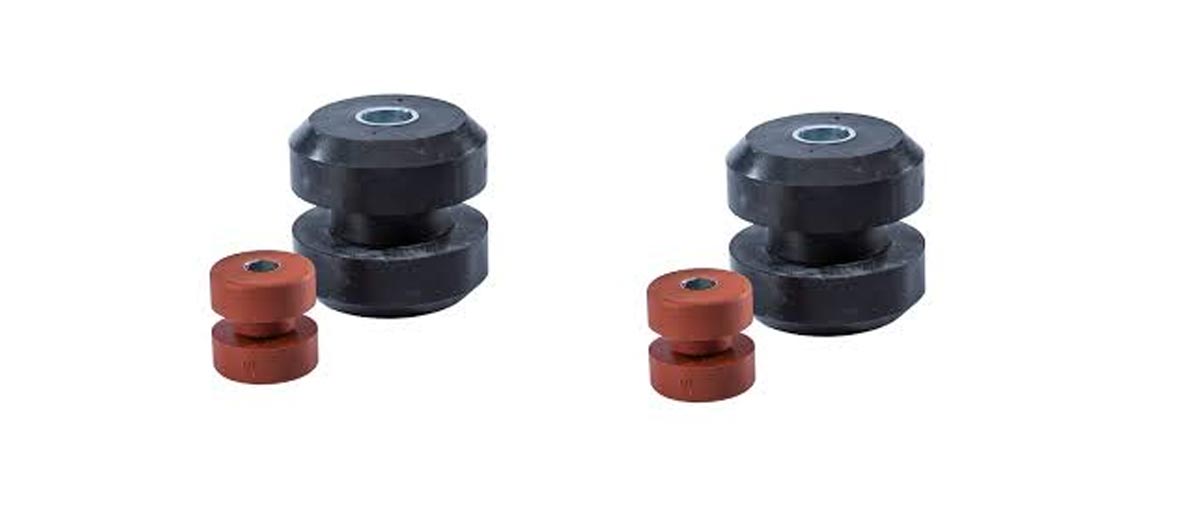 Click here to Send Enquiry
WhatsApp

Having earned top rank in the manufacturers, exporters and suppliers of a wide range of bushes, our aim is to keep all our customers happy and satisfied with our products and service. Our wide range of mounts has a high demand in various industries across the globe. The primary objective of these mounts is to reduce the shocks and noise produced in vehicles. The quality team ensures the production of these highly-demanded products follow all industry norms and protocols while using the high-grade raw material.
What is Rubber Engine Mountings?
Rubber Engine Mounts find high utility in automobile and engineering industries. These mounts are used to prevent engine and other sensitive parts from shocks. They are customizable according to various requirements of our clients.

These mounts are corrosion and abrasion resistant, light in weight, robust in design and highly durable which make them one of the very reliable mounts.Because of its sturdy nature, it helps in ensuring a longer life of vehicles and machinery.

Features of Rubber Engine Mountings
Dimensional accuracy
High tensile strength
Easy installation
Durability
Temperature and heat resistant
Excellent finish
Pressure resistant

Our products are packed in extra care and precautions in wooden pallets/cartons or corrugated boxes/HDPE polybags to ensure the delivery remains safe and unharmed. These boxes are generally available in sizes of 25 kg, 50 kg and 100 kg.Depending on our customer's needs; we also customise the boxes ensuring the customer is happy and satisfied with our products and service.

Feel free to get in touch with us regarding your queries or if you wish to buy rubber engine mountings, we'll be grateful to assist you.

Trinity Auto Engineering (P) Ltd. – Supplier, Exporter, Manufacturer of Rubber Engine Mountings


Click here to Send Enquiry
WhatsApp