Rubber Pads
TRINITY AUTO ENGINEERING (P) LTD., ISO 9001:2015 CERTIFIED COMPANY, SUPPLIER, EXPORTERAND MANUFACTURER OF RUBBER PADS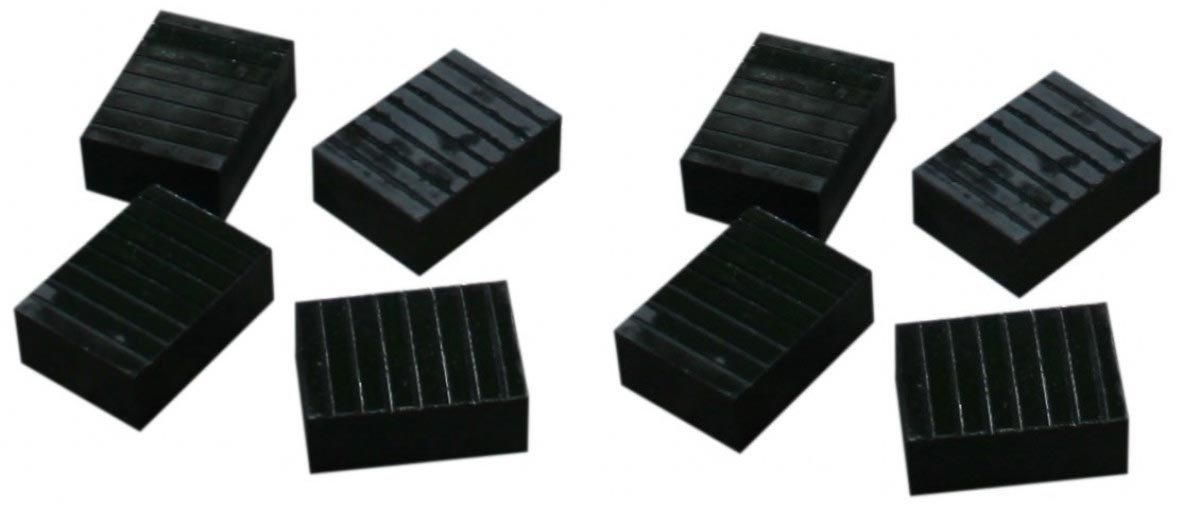 Click here to Send Enquiry
WhatsApp

To ensure smooth functioning of your automobiles, we make sure our products are updated with latest technology and produced using latest machinery. Our rubber pads are helping us serve many clients across the globe.
What are Rubber Pads?
These pads are used as an interface between two parts, reducing the energy and vibration between the two parts. These pads allow a certain amount of movement and separate the faces of two objects. These parts can be ferrous or non-ferrous washers, metal bolts, nuts etc. Their objective is to reduce noise, vibration and help in the longevity of machine life. These pads are manufactured in ultra-low hardness and can be made in combination of high compression strength, stable low installation height and low shear stiffness to deliver versatile performance.

They find utility in many industries like printing machinery. These pads are specifically designed to cater customers' requirements like vibration frequency, weight of machine, and other external factors which the pad needs to control.

Raw material like silicone, EPDM, Neoprene, Nitrile and natural rubber are used to manufacture these rubber pads.
Features of Rubber Pads
Superior finish based anti-vibration mounting
Easy installation
Available in different diameters and heights depending on requirement of load deflection

Our products are packed in extra care and precautions in wooden pallets/cartons or corrugated boxes/HDPE polybags to ensure the delivery remains safe and unharmed. These boxes are generally available in sizes of 25 kg, 50 kg and 100 kg.Depending on our customer's needs; we also customise the boxes ensuring the customer is happy and satisfied with our products and service.

Feel free to get in touch with us regarding your queries or if you wish to buy rubber pads, we'll be grateful to assist you.

Trinity Auto Engineering (P) Ltd. – Supplier, Exporter, Manufacturer of Rubber Pads


Click here to Send Enquiry
WhatsApp