Sandwich Mount
TRINITY AUTO ENGINEERING (P) LTD., ISO 9001:2015 CERTIFIED COMPANY, SUPPLIER, EXPORTERANDMANUFACTURER OF SANDWICH MOUNT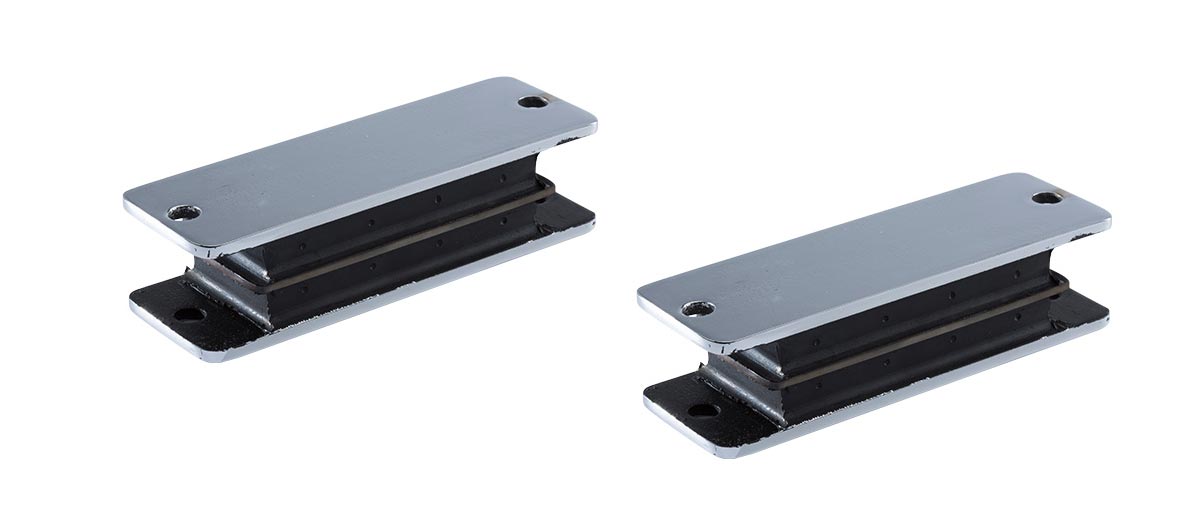 Click here to Send Enquiry
WhatsApp

When all parts of your vehicle are performing properly, you get a smooth and pleasant drive every time. At Trinity, we see to it that top-quality raw materials like CDW, CRC and ERW are used to make the final products. Since our products are made of best raw material, the durability and longevity of our products automatically increases.
What are Sandwich Mounts?
These mounts derive its name from its layered construction. They are available in different sizes basis the requirements. Each size is manufactured using different hardness rubber compounds that ultimately result in a wide range of load deflection capacities of mountings. Most of these mountings are manufactured with fine quality metals preferably steel and high grade rubber. Some designs of rectangular type sandwich mountings incorporate steel interleaves for increased load capacity.

Sandwich mounts, like other mounts, help in reducing the effects of vibrations and noise which occur during a running engine. Generally these mounts are used in diesel engines, machine tools, test beds, vibratory hoppers, conveyors, exhaust ventilation systems, gantries and concrete moulds. These mounts also find use in electronic equipments for eliminating the vibrations and in heavy installation carriage for shock absorptions.

Features of Sandwich Mounts
Longer life of equipment
Increased production capacity
Minimal installation and foundation cost
Less operator fatigue
Reduction in maintenance costs
Improved quality of work

Our products are packed in extra care and precautions in wooden pallets/cartons or corrugated boxes/HDPE polybags to ensure the delivery remains safe and unharmed. These boxes are generally available in sizes of 25 kg, 50 kg and 100 kg.Depending on our customer's needs; we also customise the boxes ensuring the customer is happy and satisfied with our products and service.

Feel free to get in touch with us regarding your queries or if you wish to buy sandwich mount, we'll be grateful to assist you.

Trinity Auto Engineering (P) Ltd. – Supplier, Exporter, Manufacturer of Sandwich Mount


Click here to Send Enquiry
WhatsApp