Stabilizer Bushes
TRINITY AUTO ENGINEERING (P) LTD., ISO 9001:2015 CERTIFIED COMPANY, SUPPLIER, EXPORTERAND MANUFACTURER OF STABILIZER BUSHES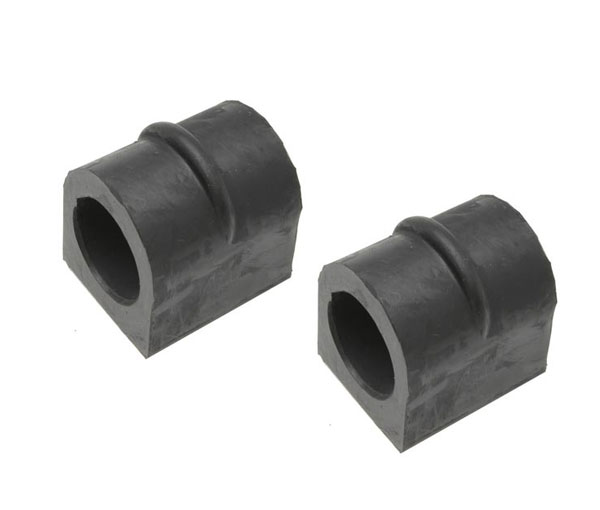 Click here to Send Enquiry
WhatsApp

A vehicle is made up of many different kinds of components. Each component having a specific role to play is an important part to keep the vehicle running smoothly and for longer periods of time. Stabilizer bushes are one of those bushes which help in maintaining a good health of your vehicle.
What are Stabilizer Bushes?
Stabilizer Bushes stay under the vehicles. Their objective is to reduce the road noise produced by your vehicle. At the same time, it helps in absorbing bumps from the cracks on the roads. Assisting in providing a soft and smooth ride, they also offer protection to vehicle's body from rolling. Settled on the undercarriage of the vehicles, they eliminate trouble with body roll, when the vehicle takes turns. They work as the anti-roll bars.
Types of Stabilizer Bushes
Features of Stabilizer Bushes
Reduces the sideways tilting of vehicles
Incorporated with strut suspension and active systems
Independent of the spring proportion in the upright direction
Our products are packed in extra care and precautions in wooden pallets/cartons or corrugated boxes/HDPE polybags to ensure the delivery remains safe and unharmed. These boxes are generally available in sizes of 25 kg, 50 kg and 100 kg.Depending on our customer's needs; we also customise the boxes ensuring the customer is happy and satisfied with our products and service.

Feel free to get in touch with us regarding your queries or if you wish to buy stabilizer bushes, we'll be grateful to assist you.

Trinity Auto Engineering (P) Ltd. – Supplier, Exporter, Manufacturer of Stabilizer Bushes


Click here to Send Enquiry
WhatsApp