Vibration Absorber Mounts
TRINITY AUTO ENGINEERING (P) LTD., ISO 9001:2015 CERTIFIED COMPANY, SUPPLIER, EXPORTERANDMANUFACTURER OF VIBRATION ABSORBER MOUNTS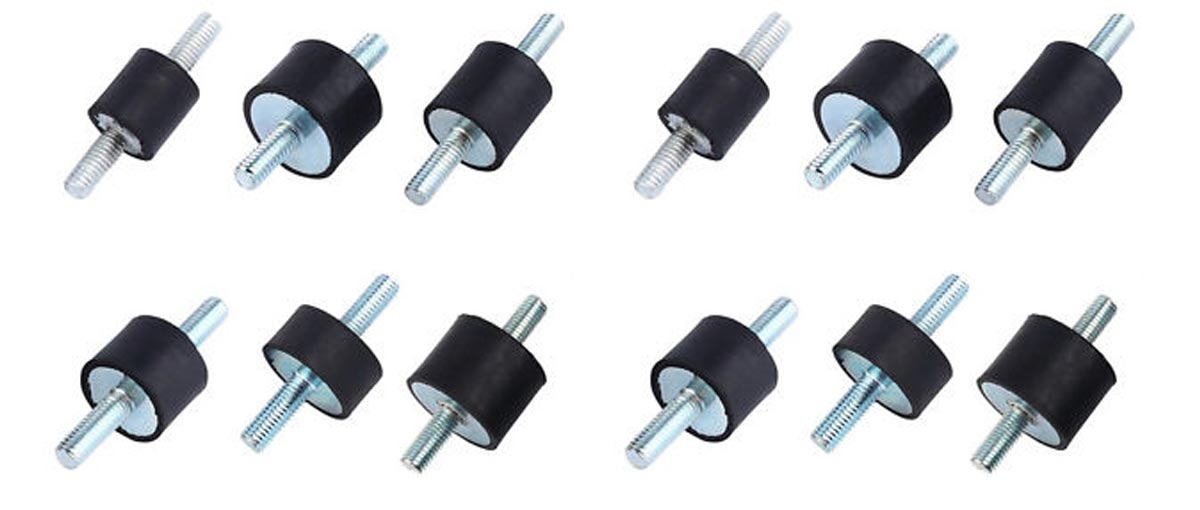 Click here to Send Enquiry
WhatsApp

Providing technical parts to industries since more than two decades has made us amongst the top choices when it comes to procure various kinds of industrial rubber mounts, rubber bonded parts, molded rubber parts, metal bonding rubber parts and compression molded rubber amongst others. For longevity of your vehicle, it's important to use high-quality mounts. With our various types of mounts, you've a range to choose from and select the best fit for your vehicle.
What are Vibration Absorber Mounts?
Vibration absorber mounts are used to design automobiles, industrial machinery and other vibrating devices. They are made up of raw materials like Silicon/Viton/NR/EPDM procured by our trusted vendors. These mounts are available in various outer and inner diameter options. These are totally shock protected.The metal part of these absorbers is made of top grade alloy steel or stainless steel. Long working life, nontoxic content, durable nature and precise shape are the main attributes of these mounts.

Features of Vibration Absorber Mounts
Long working life
Precise diameter
Easy installation
Low maintenance
Competitive price

Our products are packed in extra care and precautions in wooden pallets/cartons or corrugated boxes/HDPE polybags to ensure the delivery remains safe and unharmed. These boxes are generally available in sizes of 25 kg, 50 kg and 100 kg.Depending on our customer's needs; we also customise the boxes ensuring the customer is happy and satisfied with our products and service.

Feel free to get in touch with us regarding your queries or if you wish to buy vibration absorber mounts, we'll be grateful to assist you.

Trinity Auto Engineering (P) Ltd. – Supplier, Exporter, Manufacturer of Vibration Absorber Mounts


Click here to Send Enquiry
WhatsApp