Arm Bushes
TRINITY AUTO ENGINEERING (P) LTD., ISO 9001:2015 CERTIFIED COMPANY, SUPPLIER, EXPORTERAND MANUFACTURER OF ARM BUSHES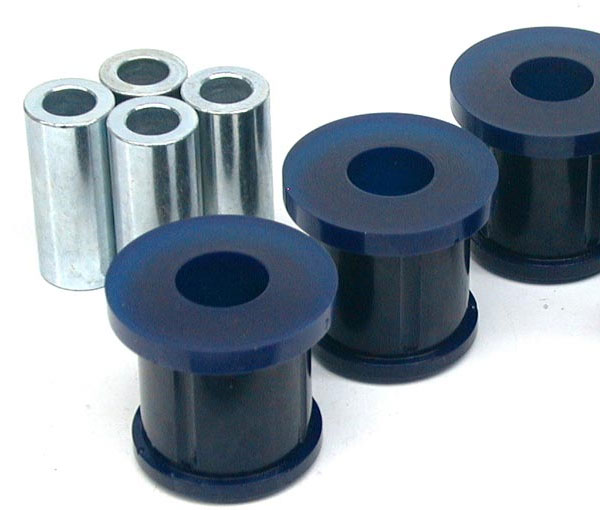 Click here to Send Enquiry
WhatsApp

Providing technical parts to industries since more than two decades has made us amongst the top choices when it comes to procure various kinds of automotive rubber parts, rubber bonded parts, molded rubber parts, metal bonding rubber parts and compression molded rubber amongst others. For longevity of your vehicle, it's important to use high-quality control arm bushes. With our various types of these bushes, you've a range to choose from.
What are Control Arm Bushes?
A vehicle's suspension system is responsible for maintaining contact between the wheels and body, and determines handling and comfort. Control arm bushes play a very vital role in that system. They are placed between the control arm and the frame of the vehicle. Their role is to reduce the vibrations occurring between the wheel and the frame. Bushings improve ride comfort and reduce noise, as well as absorb some of the shock from bumps and potholes. They are also important for tire alignment, making sure that tires are both pointed straight and vertically aligned to maximize road contact and affecting tire wear, handling, and control.
Types of Control Arm Bushes
Features of Control Arm Bushes
Cushion the ride
Reduce driving noise
Prevent metal-on-metal contact precautions in wooden pallets/cartons or corrugated boxes/HDPE polybags to ensure the delivery remains safe
Our products are packed in extra care and precautions in wooden pallets/cartons or corrugated boxes/HDPE polybags to ensure the delivery remains safe and unharmed. These boxes are generally available in sizes of 25 kg, 50 kg and 100 kg.Depending on our customer's needs; we also customise the boxes ensuring the customer is happy and satisfied with our products and service.

Feel free to get in touch with us regarding your queries or if you wish to buy control arm bushes, we'll be grateful to assist you.

Trinity Auto Engineering (P) Ltd. – Supplier, Exporter, Manufacturer of Control Arm Bushes


Click here to Send Enquiry
WhatsApp