Pivot Bushes
TRINITY AUTO ENGINEERING (P) LTD., ISO 9001:2015 CERTIFIED COMPANY, SUPPLIER, EXPORTERAND MANUFACTURER OF PIVOT BUSHES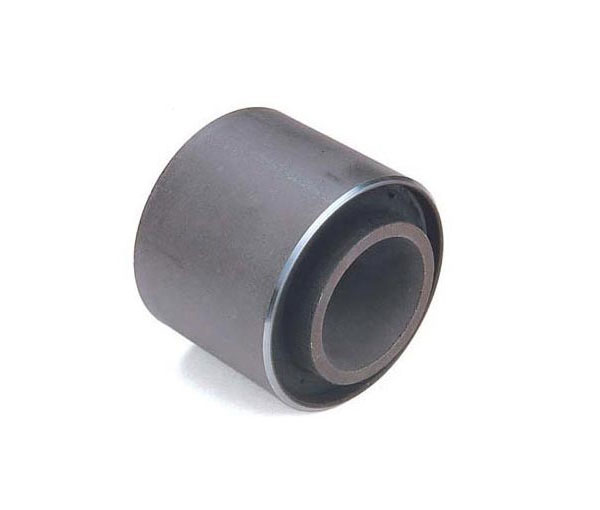 Click here to Send Enquiry
WhatsApp

Trinity is a renowned name for offering various kinds of rubber bushes. We are a reputed exporter, supplier and manufacturer of pivot bushes. Our products are can be customised and packaged according to our client's needs. We supply a wide array of products like rubber moulded products, automotive metal bonding rubber parts, automotive rubber fittings, precision rubber parts and compression molded rubber.
What are Pivot Bushes?
Pivot bushes offerminimum resistance to torsion. The elastomer is bonded to only one of the armatures, and a suitable permanent lubricant ensures the lubrication between the elastomer and the second armature ensures a very low torsional resistance. Seals are provided at each end to prevent the lubricant from coming out and stop impurities from getting in. Resistance to axial force is provided by a flange in the elastomer which bears against the side of the outer sleeve, the force being transmitted by a lateral washer.

These are majorly used in the automobile industry.
Features of Pivot Bushes
Corrosion resistant
Easy installation
Customisable
Economic pricing
Our products are packed in extra care and precautions in wooden pallets/cartons or corrugated boxes/HDPE polybags to ensure the delivery remains safe and unharmed. These boxes are generally available in sizes of 25 kg, 50 kg and 100 kg.Depending on our customer's needs; we also customise the boxes ensuring the customer is happy and satisfied with our products and service.

Feel free to get in touch with us regarding your queries or if you wish to buy pivot bushes, we'll be grateful to assist you.

Trinity Auto Engineering (P) Ltd. – Supplier, Exporter, Manufacturer of Pivot Bushes


Click here to Send Enquiry
WhatsApp