Automotive Silent Block Bushes
TRINITY AUTO ENGINEERING (P) LTD., ISO 9001:2015 CERTIFIED COMPANY, SUPPLIER, EXPORTERAND MANUFACTURER OF AUTOMOTIVE SILENT BLOCK BUSHES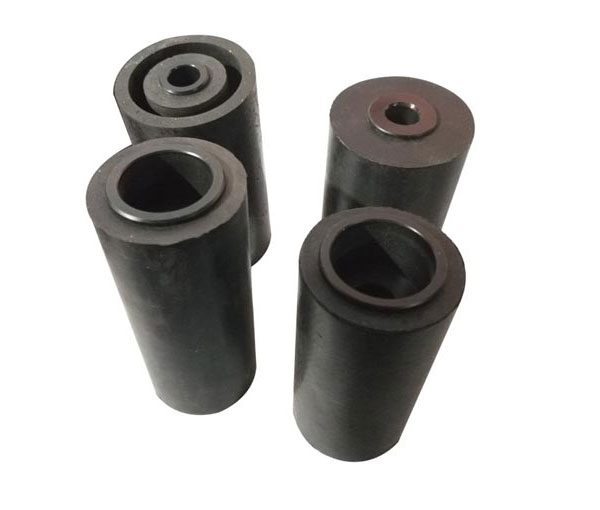 Click here to Send Enquiry
WhatsApp

To ensure smooth functioning of your automobiles, we make sure our products are updated with latest technology and produced using latest machinery. Our automotive silent block bushes are helping us serve many clients across the globe.
What are Automotive Silent Block Bushes?
Automotive silent block bushes are one of the most vital components of an automobile. High-grade quality raw materiallike NR, NBR, SBR and polyurethane along with advanced machinery is used in their production to ensure a sturdy product. We manufacture them in many designs and in strappy format as well. These bushes are used in monitoring the load bearing trouble in oscillating or vibrating systems like railway carriages, automotive car suspensions, trucks etc. Theyconsist of concentric steel arms with rubber firmly secured between them. These are configured to make axial, torsional and radial loads. The rubbers are administered between the spaces of the double sleeves to fill out the void and further processed at an invariant pressure and temperature. Theseautomotive silent block bushes are then pre-stressed to provide maximumstrength and durability. These bushes are made go through various processes which ensure the end product is tough and can be trusted for a longer period of time.
Applications ofAutomotive Silent Block Bushes
Utilized to figure out the load bearing problem in oscillating and vibrating systems
Employed in linkage systems in automotive car intermissions, tractors, trucks, railway carriages, trailers etc.
Used in agriculture dumpers as well as machines
Used in automobiles, capable of taking strong kind of load intensity
Features of Automotive Silent Block Bushes
High strength
Dimensional accuracy
Durability
Corrosion and impact resistance
Our products are packed in extra care and precautions in wooden pallets/cartons or corrugated boxes/HDPE polybags to ensure the delivery remains safe and unharmed. These boxes are generally available in sizes of 25 kg, 50 kg and 100 kg.Depending on our customer's needs; we also customise the boxes ensuring the customer is happy and satisfied with our products and service.

Feel free to get in touch with us regarding your queries or if you wish to buy automotive silent block bushes, we'll be grateful to assist you.

Trinity Auto Engineering (P) Ltd. – Supplier, Exporter, Manufacturer of Automotive Silent Block Bushes


Click here to Send Enquiry
WhatsApp