Cushion Foot Mounts
TRINITY AUTO ENGINEERING (P) LTD., ISO 9001:2015 CERTIFIED COMPANY, SUPPLIER, EXPORTERAND MANUFACTURER CUSHION FOOT MOUNTS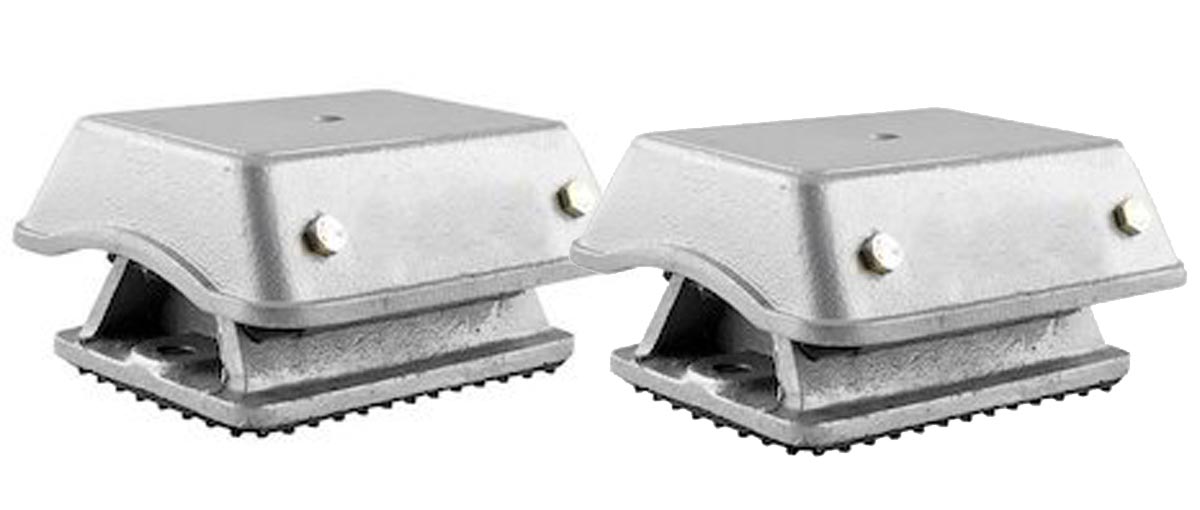 Click here to Send Enquiry
WhatsApp

To ensure smooth functioning of your machines, we make sure our products are updated with latest technology and produced using latest machinery. Our Cushion Foot Mounts are helping us serve many clients across the globe.
What are Cushion Foot Mounts?
Many types of rubber mountings are used in absorbing & isolating vibrations/ noise from operating machine. Cushion foot mount is one of the most popular and preferred ones. These are high performing anti-vibration mountings that are specially designed for varied applications. Cushion Foot Mounts can be easily installed on various machines, as friction pads are used in combinations in the mounts. The mountings are utilized where large deflection, high service life and superior load capacity is required.

It is used as an important accessory for vibration proof air conditioning system. Made of high-grade NBR, NR, SBR or silicon material, this mounting item can be customised in various sizes. The textured or grinded or EDM treated or mirror polished surface of this mounting is totally dust proof. Advanced compression molding technique is used for its production ensuring a long lasting product.

The most important functions of these mountings is to absorb shock, isolate vibrations and reduce noise.

Special quality rubber is used as raw material for designing an advanced range of cushion foot mounts. Usually, they are designed Natural Rubber, Neoprene, Silicone, SBR or EPDM.


Features of Cushion Foot Mounts
Available in variety of dimensions
Compact weight
High-resistance to extreme operating conditions
High-resistance to surface abrasion
High-resistance to oils, grease and other chemicals
Tight tolerances in dynamic stiffness rate
Wide load rating options
Easy to customize
Easy to install
Easy to maintain
Application Areas of Cushion Foot Mounts
Having high utility because features like compact design, high functionality and easy installation & maintenance, cushion foot mountings are used in many areas. As their main functionalities if to absorb noise and shock, they are preferred in the following machines and equipment:
Diesel generators
Compressors
Cooling systems
Screens
Blowers
Exhaust systems
Centrifuges
Crushers
Hydraulic machineries
Printing stationeries
Pumps
Fuel systems/tanks
Rotator dryers
Marine applications (Radar)

Our products are packed in extra care and precautions in wooden pallets/cartons or corrugated boxes/HDPE polybags to ensure the delivery remains safe and unharmed. These boxes are generally available in sizes of 25 kg, 50 kg and 100 kg. Depending on our customer's needs; we also customise the boxes ensuring the customer is happy and satisfied with our products and service.

Feel free to get in touch with us regarding your queries or if you wish to buy CushionFoot Mounts, we'll be grateful to assist you.

Trinity Auto Engineering (P) Ltd. – Supplier, Exporter, Manufacturer of Cushion Foot Mounts


Click here to Send Enquiry
WhatsApp