Industrial Rubber Mountings
TRINITY AUTO ENGINEERING (P) LTD., ISO 9001:2015 CERTIFIED COMPANY, SUPPLIER, EXPORTERAND MANUFACTURER OF INDUSTRIAL RUBBER MOUNTINGS

No jerks, no noises and no shocks!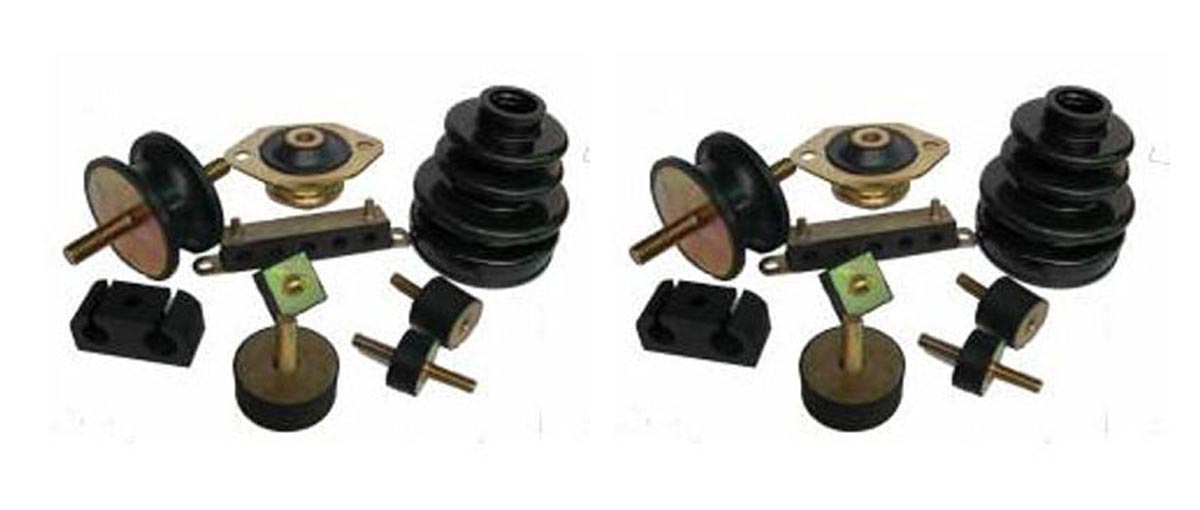 Click here to Send Enquiry
WhatsApp

Rubber mountings (also known as rubber mounts) provide excellent shock resistance in case of compression. And for this purpose, we have an intensive range of these mounts to serve all kind of requirements of our clients. These mounts are created keeping in mind the end usage of the product in various industries and can provide excellent shock resistance in case of compression.
What are Industrial Rubber Mountings?
These mountings are important in performing the performance of vehicles and many other machines, wherein they can be used. Supplied with oil, grease and water-proof constructions, these come with long functional life and unique tensile strength.Resistant to oils, chemicals and gasoline, these products are highly appreciated for their functional efficiency and sturdy designs. They also showcase ozone resistance properties. These pocket-friendly industrial rubber mountings are specifically to reduce shocks and vibrations.

Made from high grade rubber and other base materials that are procured from authenticated suppliers, these rubber mountings are highly durable, precise in dimensions and resistant to heat, oil and corrosion. Specifically designed as per standard quality parameters, these rubber mounts are efficient in absorbing heavy vibration and offered at leading market rates. Before final delivery, these rubber mountings are tested thoroughly in our quality testing unit to ensure optimal quality and maximum client satisfaction.

These mounts come in different sizes and shapes. Basis certain requirements of our customers, we also customise these mounts at economical prices. Our aim is to make sure our customers get the best product which completely fits in their checklist. Our packaging team ensures that our customers receive the product in its best condition. The packages can also be customised on requests at low costs.

These are majorly used in the automobile industry.
Types of Industrial Rubber Mountings
Different types of rubber mountings provide different kind of support to machines. We are exporter, manufacturer and suppliers of the following types.





Our products are packed in extra care and precautions in wooden pallets/cartons or corrugated boxes/HDPE polybags to ensure the delivery remains safe and unharmed. These boxes are generally available in sizes of 25 kg, 50 kg and 100 kg.Depending on our customer's needs; we also customise the boxes ensuring the customer is happy and satisfied with our products and service.

Trinity Auto Engineering (P) Ltd. – Supplier, Exporter, Manufacturer of Industrial Rubber Mountings


Click here to Send Enquiry
WhatsApp
Countries where we supply Industrial Rubber Mountings
Currently we supply to the following countries across the globe. Our aim is to keep adding names of more countries in this list.

Norway, Finland, Lithuania, Poland, Belarus, Azerbaijan, France, Belgium, Sweden, Norway, Malta, Denmark, Hungary, Romania, Bulgaria, Estonia, Ukraine, Iceland, Italy, Spain, Uzbekistan, Zambia, Mexico, Brazil, Canada, Argentina, Cuba, Ecuador, Paraguay, Netherlands, Australia, New Zealand. Costa Rica, Ethiopia, Cameroon, Madagascar, Namibia, Benin, Congo, Rwanda, Botswana, Kuwait, Jordan, Maldives, Myanmar, Srilanka, Ghana and Bhutan.