Engine Mounts
TRINITY AUTO ENGINEERING (P) LTD., ISO 9001:2015 CERTIFIED COMPANY, SUPPLIER, EXPORTERANDMANUFACTURER OF ENGINE MOUNTINGS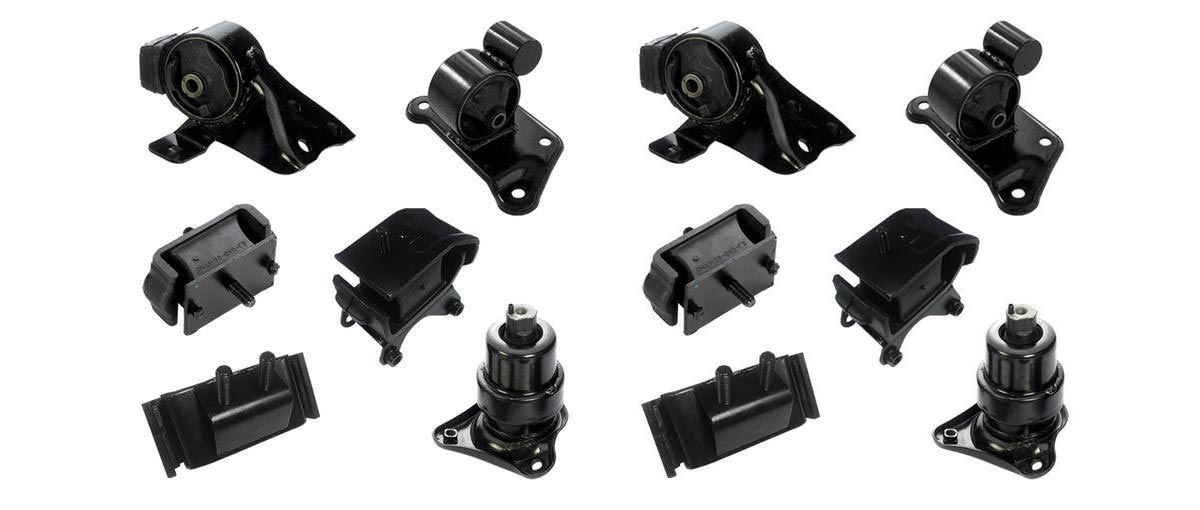 Click here to Send Enquiry
WhatsApp

Supplying, manufacturing and exporting our products across the world are helping us increase our portfolio and maintain the quality and consistency of the products as well. Trinity is considered as one of the most trusted names when it comes to supplying, manufacturing and exporting marine engine mountings from Maharashtra, India.
What are Engine Mountings?
Engine mountings are also called engine mounts that generally comprise two steel plates. These steel plates can easily absorb magnificent vibration of the vehicle produced which is increase in acceleration. There is a thick rubber cushion (known as bushing) in between the two steel plates. It absorbs all the vibrations from the engine. Engine mountings are used in automobile industry, and also find application in power generators, flour mills, etc. These mounts are used for high vertical static and shock load in compression and at the same time providing high isolation value in the horizontal shear direction. We make customised engine mounts as well considering the requirement of load deflection characteristic. These mountings are manufactured using combination of sheet metal components, bolts, castings ferrous or non-ferrous and nuts.

Although engine mountings are small in appearance they are one of the most vital components of a vehicle. Engine mounts are considered as the primary shock absorber, as they reduce the vibration & controls the flow of energy produced by the engine. It holds the engine to the bed of vehicle's bonnet. Therefore, when one starts the engine it rapidly starts vibrating and pushes the vehicle forward. The pressure under the bonnet is huge when the engine is started, and if there is nothing that can hold the engine it will fly off the vehicle in seconds.

They are used in automotive industry for trucks, trailers, car engines, generator sets and for industrial machineries and agriculture vibratory feeders.

Features of Engine Mountings
Ensure stable running of engine
Designed and fabricated in varied specifications according to the requirement of load deflection
Reduces the effect of vibration produced by engines and protects other components

Our products are packed in extra care and precautions in wooden pallets/cartons or corrugated boxes/HDPE polybags to ensure the delivery remains safe and unharmed. These boxes are generally available in sizes of 25 kg, 50 kg and 100 kg.Depending on our customer's needs; we also customise the boxes ensuring the customer is happy and satisfied with our products and service.

Feel free to get in touch with us regarding your queries or if you wish to buy engine mounts, , engine mountings, rubber engine mountings, automotive engine mountings, we'll be grateful to assist you.

Trinity Auto Engineering (P) Ltd. – Supplier, Exporter, Manufacturer of Engine Mountings


Click here to Send Enquiry
WhatsApp