Rubber Isolator Mounts
TRINITY AUTO ENGINEERING (P) LTD., ISO 9001:2015 CERTIFIED COMPANY, SUPPLIER, EXPORTERANDMANUFACTURER OF RUBBER ISOLATOR MOUNTS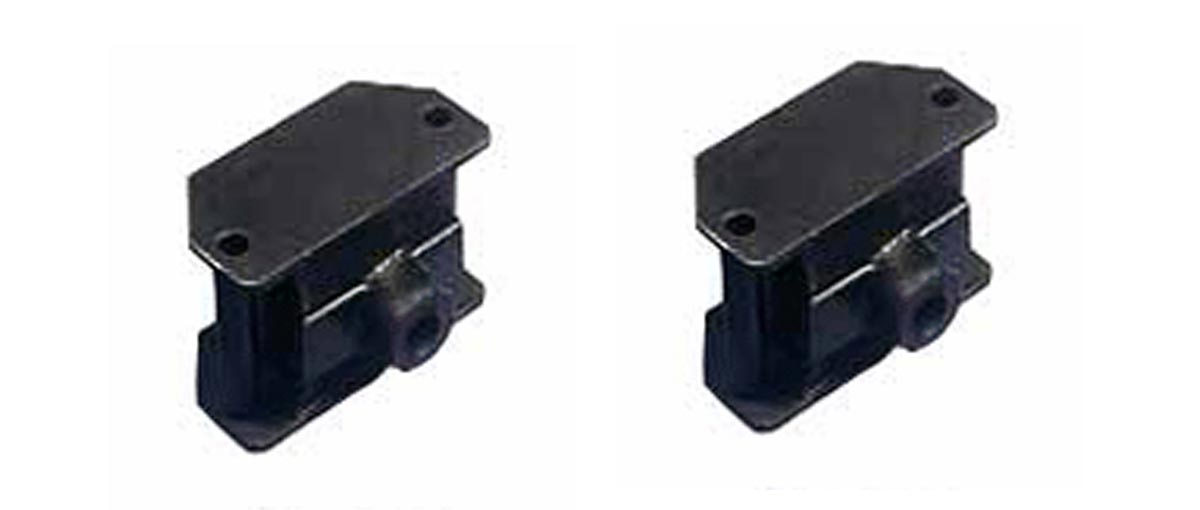 Click here to Send Enquiry
WhatsApp

Trinity has been manufacturing, supplying and exporting a huge variety of mounts since more than two decades. The capacity to deliver these top-quality products to various industries in different parts of the world makes us one of the preferable vendors amongst our clients and in the industry.
What are Rubber Isolator Mounts?
Specially manufactured and designed to minimize the noise during the functioning of a vehicle engine, industrial equipment or motor, these rubber isolator mounts are also referred as vibration isolation mountings/isolator rubber mountings/isolator mounts.

These are heavy duty mountings ensuring high vertical static and shock load in compression while providing optimum vibration isolation value in the horizontal shear direction. These mounts are designed and manufactured in various types of specifications depending on the needs of load deflection characteristic. These are capable of bearing heavy loads and are manufactured using an amalgamation of sheet metal components, nuts, bolts, ferrous or non-ferrous castings amongst others. Low carbon steel is used in production to prevent these mountings from rusting. To provide better cushion to the metallic parts, high grade neoprene rubber is generally used in the production process.

When mounted machines are running there are inherent probabilities of load variations on the mountings. The high load deflection characteristic of Isolation Mountings makes them perfectly suitable for applications where the loads acting on the mounting may be subjected to wide variations during the normal operating cycle of the mounted machines. The vibration isolators when used as an assembly result in excellent shock absorbing mounting in shear and compression.

Factors to consider before buying Rubber Isolator Mounts
Your vehicle deserves the high-grade products available in market to be more effective and give better results for a longer period of time. To ensure this, you need to keep the following pointers in mind before your procure isolator mounts.
Load bearing capacity
Deflection characteristics
Shock absorption properties
Size of the mountings depending on the applications
Materials used in manufacturing

Our products are packed in extra care and precautions in wooden pallets/cartons or corrugated boxes/HDPE polybags to ensure the delivery remains safe and unharmed. These boxes are generally available in sizes of 25 kg, 50 kg and 100 kg.Depending on our customer's needs; we also customise the boxes ensuring the customer is happy and satisfied with our products and service.

Feel free to get in touch with us regarding your queries or if you wish to buy rubber isolator mounts, we'll be grateful to assist you.

Trinity Auto Engineering (P) Ltd. – Supplier, Exporter, Manufacturer of Rubber Isolator Mounts


Click here to Send Enquiry
WhatsApp