Strut Mount
TRINITY AUTO ENGINEERING (P) LTD., ISO 9001:2015 CERTIFIED COMPANY, SUPPLIER, EXPORTERAND MANUFACTURER OF STRUT MOUNTS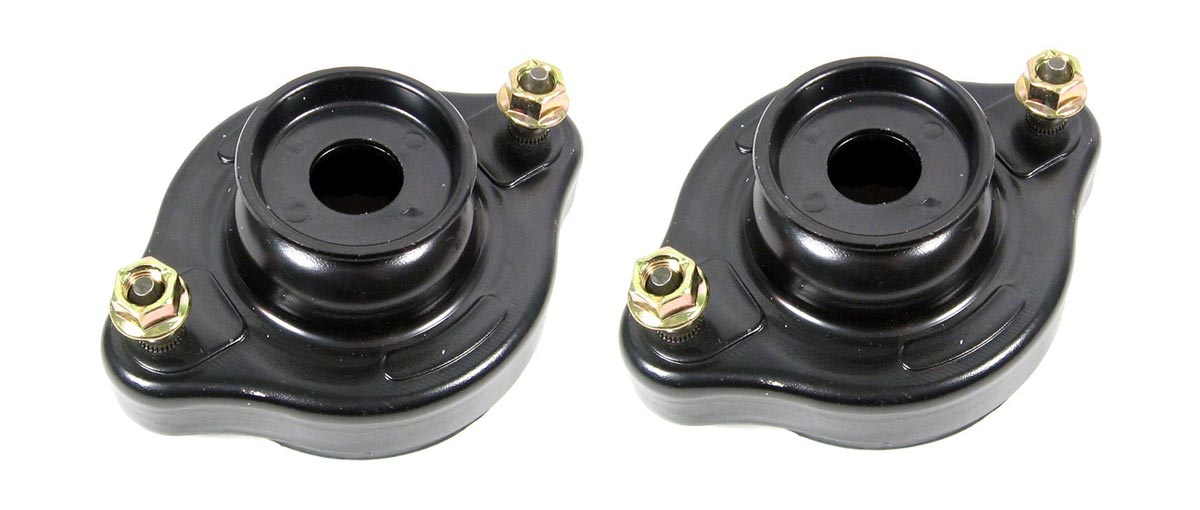 Click here to Send Enquiry
WhatsApp

A vehicle is installed with many kinds of rubber mounts. From the fuel pump, the radiator, the gearbox to the engine, these mounts can be spotted everywhere in the vehicle. Carefully engineered using special grade of rubber and effective technology, these rubber mounts in cars are high performance shock absorbing components known for reducing transmitted noise and vibration in automobiles as well as moving parts of various engines and machineries. Each mount having a specific role to play is an important part to keep the machine running smoothly and for longer periods of time.
What is Strut Mount?
Strut mounts are made of high-grade NR material. These are used in automobile to absorb shocks and can be manufactured according to different width, outer and inner diameter options. Because of its great properties like specific elongation rate, required hardness level, high bonding strength and exceptional pressure enduring capacity, strut mounts are a very important part of automobile. Easy to install, the installation of this mount promotes trouble free alignment of steering.


Features of Strut Mount
Long working life
Excellent hardness
Available in different specifications
Ease of installation

Our products are packed in extra care and precautions in wooden pallets/cartons or corrugated boxes/HDPE polybags to ensure the delivery remains safe and unharmed. These boxes are generally available in sizes of 25 kg, 50 kg and 100 kg.Depending on our customer's needs; we also customise the boxes ensuring the customer is happy and satisfied with our products and service.

Feel free to get in touch with us regarding your queries or if you wish to buy strut mount, we'll be grateful to assist you.

Trinity Auto Engineering (P) Ltd. – Supplier, Exporter, Manufacturer of Strut Mount


Click here to Send Enquiry
WhatsApp