Stabilizer Bar Bushes
TRINITY AUTO ENGINEERING (P) LTD., ISO 9001:2015 CERTIFIED COMPANY, SUPPLIER, EXPORTERAND MANUFACTURER OF STABILIZER BAR BUSHES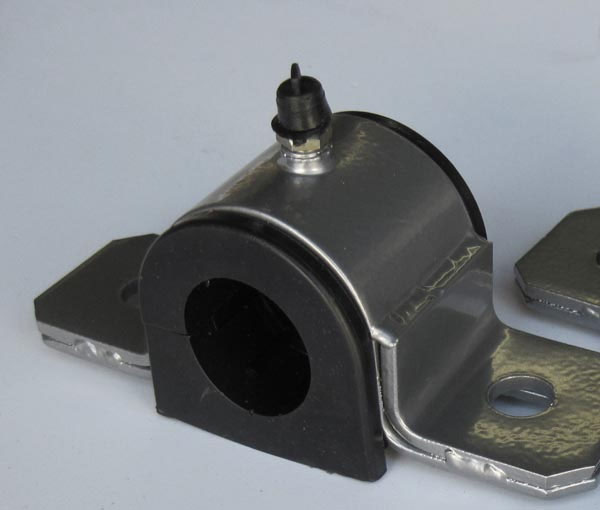 Click here to Send Enquiry
WhatsApp

We owe our success to our team and clients equally. Our team has enabled us to become of the most preferred suppliers, exportersand manufacturers of rubber moulded components, automotive rubber fittings, metal bonding rubber parts and compression molded rubber parts from Maharashtra, India. Our products are demanded in various industries across many countries.
What are Stabilizer Bar Bushes?
These bushes are specifically designed to decrease the levels of road noise, and absorb shocks from bumps and cracks on the road. Arranged on the structure of the vehicles, they help in providing a smooth ride and also protect the vehicle's body from rolling when the vehicle takes turns or tilts sideways.. These bushes act as the anti-roll bars and help in reducing the body-roll of a transport in the duration of fast cornering or extra road irregularities.
Features of Stabilizer Bar Bushes
Reduce leaning of body and handles balance
Incorporated with strut suspension and active systems
Independent of the spring proportion in the upright direction
Our products are packed in extra care and precautions in wooden pallets/cartons or corrugated boxes/HDPE polybags to ensure the delivery remains safe and unharmed. These boxes are generally available in sizes of 25 kg, 50 kg and 100 kg.Depending on our customer's needs; we also customise the boxes ensuring the customer is happy and satisfied with our products and service.

Feel free to get in touch with us regarding your queries or if you wish to buy stabilizer bar bushes, we'll be grateful to assist you.

Trinity Auto Engineering (P) Ltd. – Supplier, Exporter, Manufacturer of Stabilizer Bar Bushes


Click here to Send Enquiry
WhatsApp