Generator Engine Mountings
TRINITY AUTO ENGINEERING (P) LTD., ISO 9001:2015 CERTIFIED COMPANY, SUPPLIER, EXPORTERAND MANUFACTURER OF GENERATOR ENGINE MOUNTINGS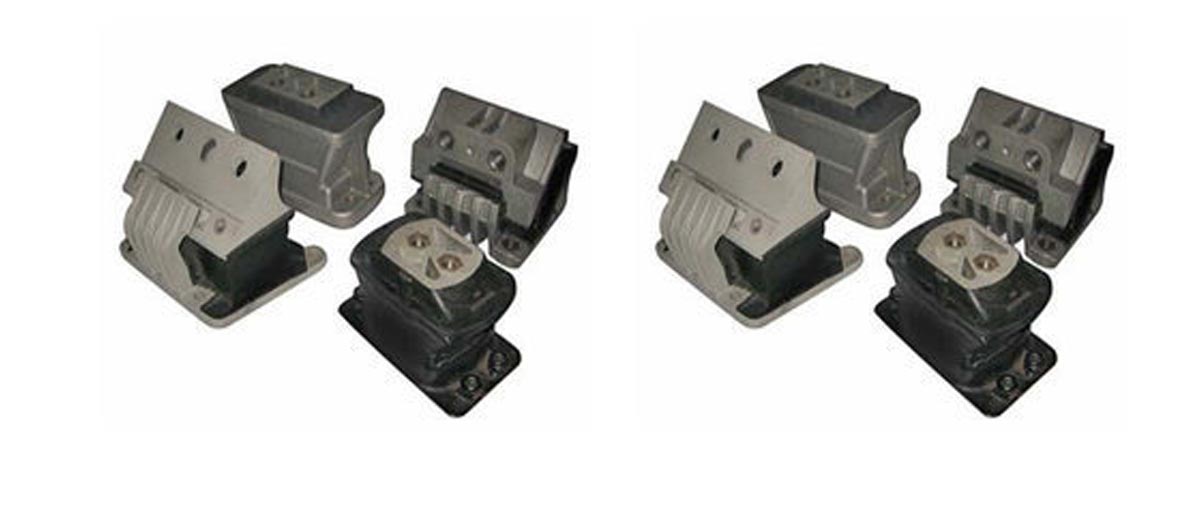 Click here to Send Enquiry
WhatsApp

Trinity is widely acknowledged as one of the leading manufacturers, exporters and suppliers engaged in offering premium quality engine mountings across the world. A highly effective combination of latest engineering technologies, raw materials and production techniques are used to produce our products.
What are Generator Engine Mountings?
Generator engine mountings generally consist of two steel plates. These plates are capable of absorbing huge amount of vibrations produced in the vehicles when there is an increase in acceleration. The plates are held firmly together with the engine with the help of a strong bolt. One end of the bolt is tightly sealed in the engine body while the other end passes through chassis into the 2nd plate, which is held in place with a lock nut. There is a thick rubber cushion (known as bushing) in between the two steel plates. These mounts are considered as the primary shock absorber as they reduce the vibrations and control the flow of energy produced by the engine.

These are used in automobile industry, and also find application in power generators and flour mills amongst others.

Features of Generator Engine Mountings
Ensure stable running of engine
Provides high isolation value in the horizontal shear direction
High tensile strength
Easy installation
Durability

Our products are packed in extra care and precautions in wooden pallets/cartons or corrugated boxes/HDPE polybags to ensure the delivery remains safe and unharmed. These boxes are generally available in sizes of 25 kg, 50 kg and 100 kg.Depending on our customer's needs; we also customise the boxes ensuring the customer is happy and satisfied with our products and service.

Feel free to get in touch with us regarding your queries or if you wish to buy generator engine mountings, we'll be grateful to assist you.

Trinity Auto Engineering (P) Ltd. – Supplier, Exporter, Manufacturer of Generator Engine Mountings


Click here to Send Enquiry
WhatsApp