Rubber Buffers
TRINITY AUTO ENGINEERING (P) LTD., ISO 9001:2015 CERTIFIED COMPANY, SUPPLIER, EXPORTERAND MANUFACTURER OF RUBBER BUFFERS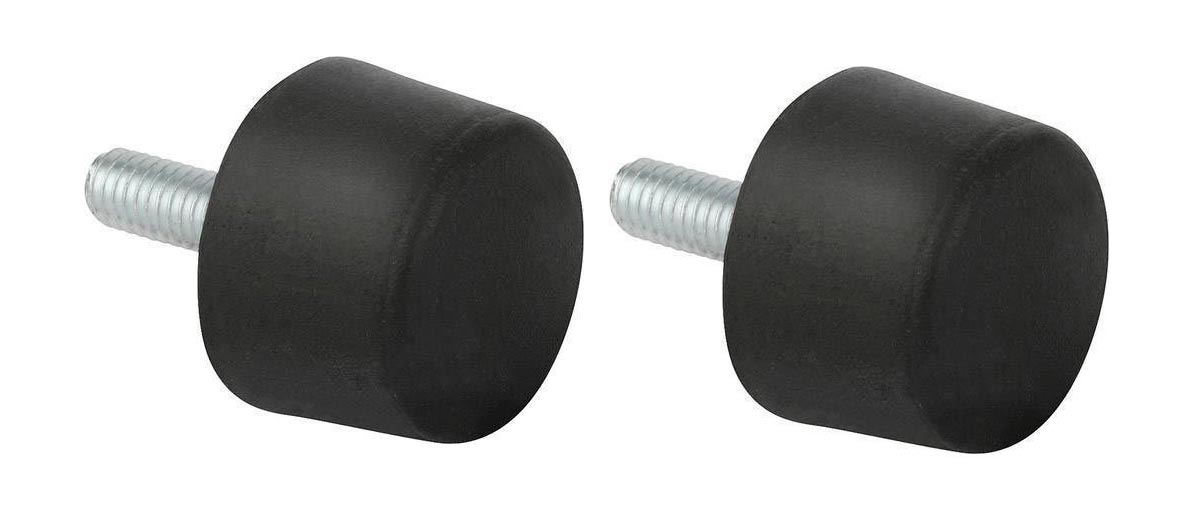 Click here to Send Enquiry
WhatsApp

Our every product follows the industrial quality standards and is a combination of latest technologyand high-grade raw material. Our attempt is to produce best products available in the market and to ensure this; our team puts their 100% efforts. Our products are many times designed to meet some specific requirements of clients. Rubber buffers are made from high-quality raw material and modern technology and hence find great utility in automobile sector.
What are Rubber Buffers?
These are used to prevent vibrations and shocks in the automobile. These are made from premium grade raw materials like NBR, Neoprene, EPDM and Viton and are kind of any device, material or apparatus that are used as shields or cushions on cars. Thus, rubber buffers act as dampers and prevent damaging shock and rebound. Such automotive rubber buffers made of high quality rubber are also widely used in cranes, moving machinery, end stops on structures, railways and other engineering devices that are installed with moving parts. Many kinds of rubber buffers are available in the market like rubber stop buffers, automotive rubber buffers, solid rubber buffers, rubber corner buffers. These rubber buffers are also available based on their utility in the machinery. There are crane rubber buffers, truck rubber buffers, machine rubber buffers and trailer rubber buffers available in the market.

This buffer is totally alkali and acid protected, and can endure high temperature. With great elasticity, this buffer is weather-proof, long-lasting and corrosion and oil-proof as well. This buffer is also referred as bobbin mounts or rubber stop buffers. It acts as a suitable passive as well as active vibration prevention material. Their sturdy design helps in absorption of most of the kinetic energy that is released on impact. Thus, these are considered to be the best safety aid for protecting and shielding vulnerable corners and sound proofing of different kinds of moving machinery and engineering equipment.
Types of Rubber Buffers
Features of Rubber Buffers
Available in various sizes, shapes and thickness
Sturdy design
Absorbs shock
Temperature resistant
Acid-proof
Long working life
Easy to handle and install
Non-toxic grade raw materials
Oil and heat proof
High elasticity and tensile strength

Our products are packed in extra care and precautions in wooden pallets/cartons or corrugated boxes/HDPE polybags to ensure the delivery remains safe and unharmed. These boxes are generally available in sizes of 25 kg, 50 kg and 100 kg.Depending on our customer's needs; we also customise the boxes ensuring the customer is happy and satisfied with our products and service.

Feel free to get in touch with us regarding your queries or if you wish to buy rubber buffers, we'll be grateful to assist you.

Trinity Auto Engineering (P) Ltd. – Supplier, Exporter, Manufacturer of Rubber Buffers


Click here to Send Enquiry
WhatsApp