Polyurethane Elastomer
TRINITY AUTO ENGINEERING (P) LTD., ISO 9001:2015 CERTIFIED COMPANY, SUPPLIER, EXPORTERAND MANUFACTURER OF POLYURETHANE ELASTOMER

Your machinery deserves the highest quality of Polyurethane Elastomer, supplied by us!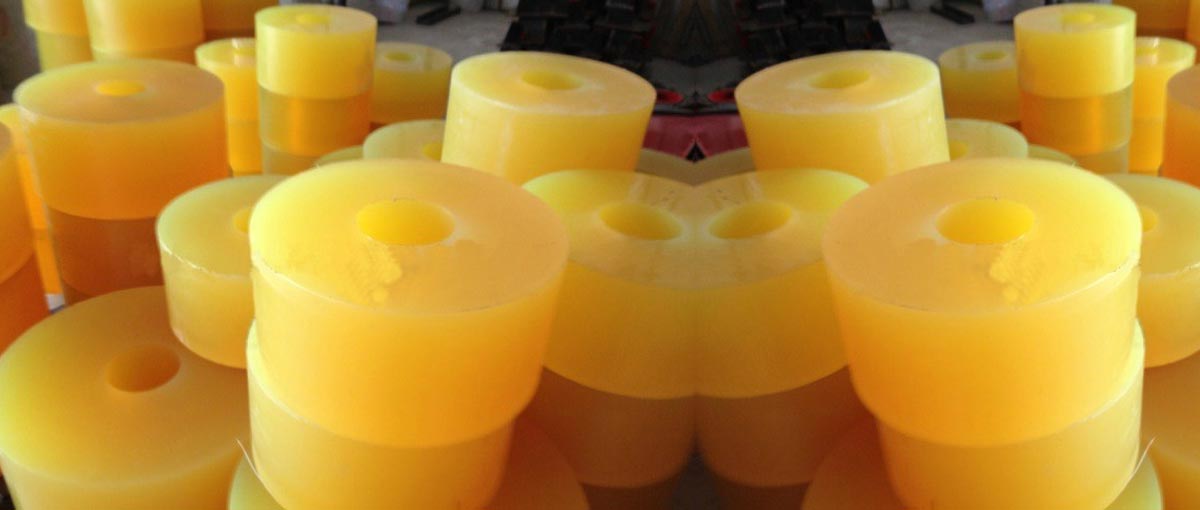 Click here to Send Enquiry
WhatsApp

When a machine is being designed, every small part plays an important role. The utility value of that part could be small but the relevance is always high. These parts make the machine complete and ensure long and durable performance. Our different kinds of parts do the same. Our wide range which is in compliance with the set industry norms and standards ensures that the customer gets components of all kinds to suffice their requirements.
What is Polyurethane Elastomer?

Polyurathane is a polymer, which contains the urethane group -NH-CO-O-. It is an output of reaction between isocyanate and polyol. After the reaction isocyanate is safe to handle. The chosen types of isocyanate and polyol determine the features of polyurethane. It is used commonly as rigid foam insulation panes in cars or buildings, as cellular foam in furniture and mattresses, or as microcellular foam in shoe soles.

Polyurethane elastomers (PU) are part of the polyurethane group, and castable polyurethane elastomers are thus only a small part of the global polyurethane production and use. PU elastomers are formed by combining hard (isocyanate) and elastic (polyol) parts.
Types of Polyurethane Elastomers
Polyurethane Bushing
PU Buffer
Features of Polyurethane Elastomerss
Tear strength
Resistance to chemicals, oil and gas
Load resistant
Transparency
Adhesiveness
Abrasion resistant
Water and heat resistant
Oxygen and ozone resistance

Our products are packed in extra care and precautions in wooden pallets/cartons or corrugated boxes/HDPE polybags to ensure the delivery remains safe and unharmed. These boxes are generally available in sizes of 25 kg, 50 kg and 100 kg.Depending on our customer's needs; we also customise the boxes ensuring the customer is happy and satisfied with our products and service.

Trinity Auto Engineering (P) Ltd. – Supplier, Exporter, Manufacturer of Polyurethane Elastomer


Click here to Send Enquiry
WhatsApp
Countries where we supply Polyurethane Elastomer
Currently we supply to the following countries across the globe. Our aim is to keep adding names of more countries in this list.

Norway, Finland, Lithuania, Poland, Belarus, Azerbaijan, France, Belgium, Sweden, Norway, Malta, Denmark, Hungary, Romania, Bulgaria, Estonia, Ukraine, Iceland, Italy, Spain, Uzbekistan, Zambia, Mexico, Brazil, Canada, Argentina, Cuba, Ecuador, Paraguay, Netherlands, Australia, New Zealand. Costa Rica, Ethiopia, Cameroon, Madagascar, Namibia, Benin, Congo, Rwanda, Botswana, Kuwait, Jordan, Maldives, Myanmar, Srilanka, Ghana and Bhutan.