Rubber Mountings
TRINITY AUTO ENGINEERING (P) LTD., ISO 9001:2015 CERTIFIED COMPANY, SUPPLIER, EXPORTERAND MANUFACTURER OF RUBBER MOUNTINGS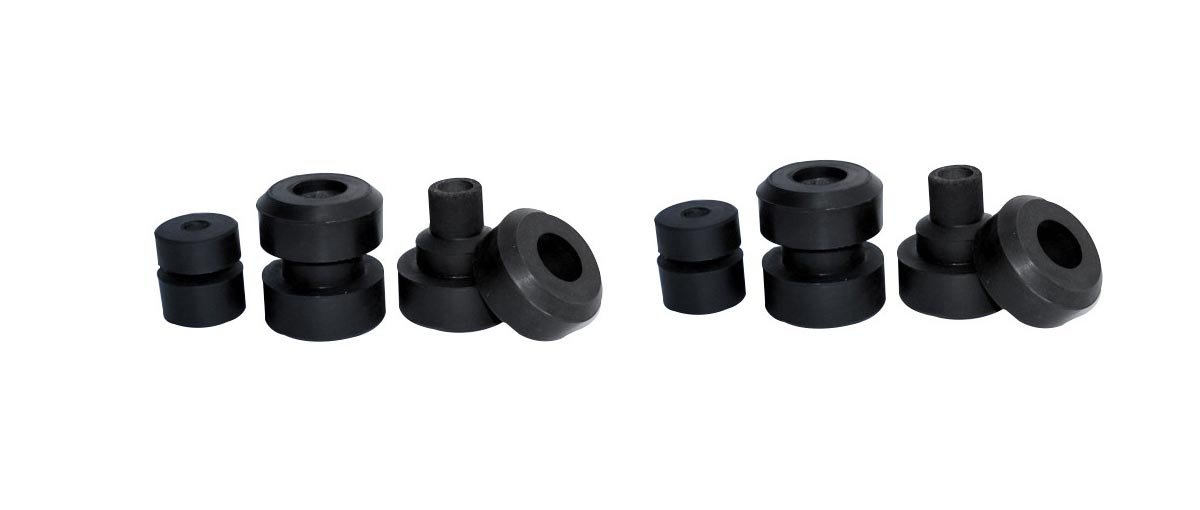 Click here to Send Enquiry
WhatsApp

To ensure smooth functioning of your machines, we make sure our products are updated with latest technology and produced using latest machinery. Made using top-notch raw material according to set industry norms and protocols, 0ur Rubber Mountings are helping us serve many clients across the globe.
What are Rubber Mountings?
These mountings find utility in automobiles and machinery to curtail vibrations and noises. These are made of premium grade IIR/Silicon/SBR Rubber. They are highly preferred in the relevant industry because of its UV protected design and long-lasting durability. These wear and tear proof mountings are available in various specifications according to our clients' requirements.


Features of Rubber Mountings
Easy to maintain and install
Quick installation process
Notable for its distinctive round shape
Competitive price

Our products are packed in extra care and precautions in wooden pallets/cartons or corrugated boxes/HDPE polybags to ensure the delivery remains safe and unharmed. These boxes are generally available in sizes of 25 kg, 50 kg and 100 kg.Depending on our customer's needs; we also customise the boxes ensuring the customer is happy and satisfied with our products and service.

Feel free to get in touch with us regarding your queries or if you wish to buy rubber mounting, we'll be grateful to assist you.

Trinity Auto Engineering (P) Ltd. – Supplier, Exporter, Manufacturer of Rubber Mounting


Click here to Send Enquiry
WhatsApp